THE #1 ARTIFICIAL TURF INSTALLER IN DFW
Your perfect lawn is only a call away. The DFW Turf Solutions promise is to provide Dallas homeowners with certified American-made artificial grass landscapes built to last for years to come. Get started today!
Get A Free Estimate
What are the Benefits
of Synthetic Lawn?
Artificial turf has a variety of benefits over traditional grass applications, with little to no maintenance saving you time and money.
Low Maintenance
Artificial grass offers many economic benefits. Unlike real grass, synthetic turf does not require costly lawn care and maintenance, such as irrigation, mowing, and fertilization. We provide only the most low-maintenance artificial grass for Dallas homeowners and businesses.
SUITABLE FOR VARIOUS APPLICATIONS
Artificial grass is a highly flexible material that is suitable for any lifestyle and numerous applications. From sports field turf to golf putting greens, from landscaping to pet runs, our products can adapt to and withstand any environment.
ECO-FRIENDLY
Our products are 100% recyclable and don't contain harmful traces of lead. Maintaining real grass for landscaping wastes precious water and uses harmful pesticides and fertilizers to keep them green and thick, not to mention the emissions spewed by gas-powered lawn mowers. Artificial grass stays green without the need for these harmful means of lawn care.
BETTER THAN REAL GRASS
Synthetic turf grass is made from polyethylene fiber, which mimics the feel and look of real grass. Our products are engineered to be thicker, smoother and cleaner to optimize comfort and performance. Our products are highly durable and can withstand foot traffic for many years, which makes it a smart landscaping investment.
WELCOME TO DFW TURF SOLUTIONS, YOUR PARTNER FOR ARTIFICIAL GRASS IN DALLAS FORT WORTH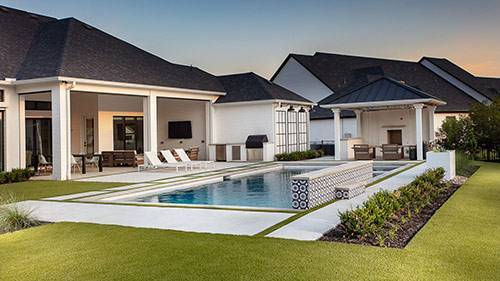 Enjoy the lasting effects of an evergreen lawn with our wide array of artificial grass products. With unparalleled realism and top-of-the-line manufacturing, you're getting the best of the best when you work with our team.
DFW Turf Solutions offers the latest in artificial grass technology. Our variety of synthetic turf provides a final solution to watering restrictions, shade issues and eliminates the need for pesticides and fertilizers as well as mowing throughout the year. By eliminating these costly forms of lawn maintenance our products actually pay for themselves within a few short years.
We provide homeowners, and businesses throughout the Dallas area with high quality "made in the USA" artificial turf that looks real and stays green year round. Whether you're looking at updating a back yard, dog run, sports field or playground, our dedicated synthetic turf specialists can find the best and most cost effective solution for you.
Professional Installation
DFW Turf Solutions is a trusted artificial lawn installer in Dallas dedicated to transforming residential and commercial landscapes, one project at a time. In addition to our high-quality products, we take pride in our unique installation services. Using specialized tools and polished techniques, we can transform a barren piece of land into a lush and livable space.
Discover the many benefits of artificial turf. Get in touch with our synthetic grass specialists today.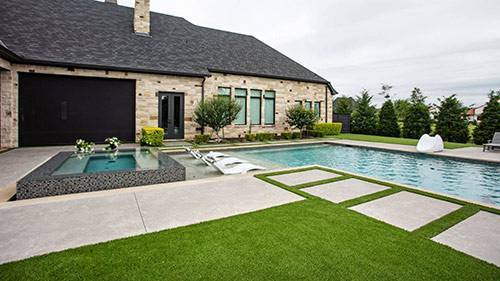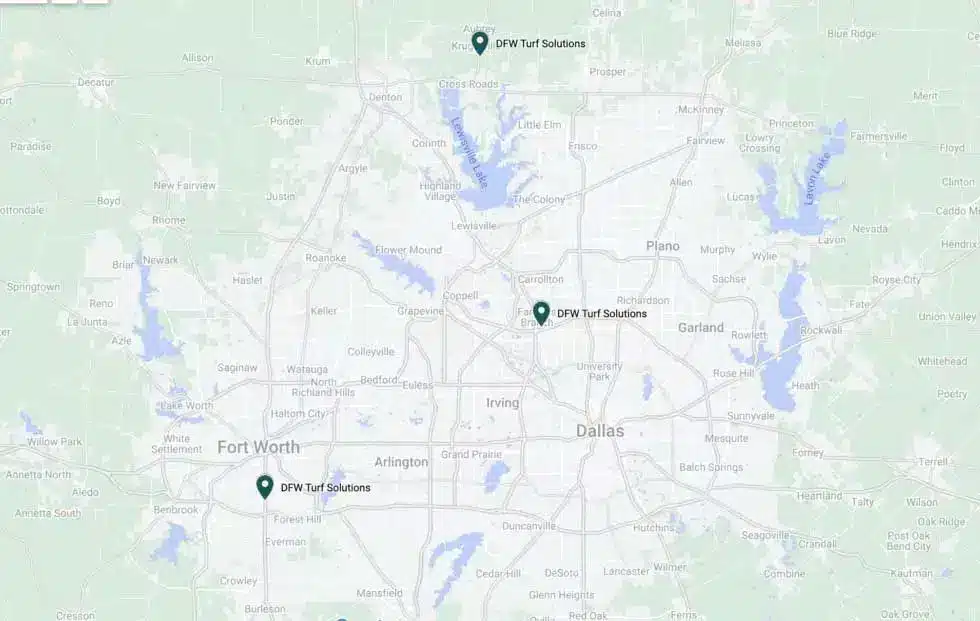 Service Areas
Looking for artificial turf near you? We service Dallas, Fortworth, and surrounding areas with premium artificial grass options. Choose your locations below.