THE #1 ARTIFICIAL TURF INSTALLER IN Fort Worth, Tx
Don't wait any longer for maintenance free turf. The DFW Turf Solutions' promise is to provide Fort Worth with certified American-made artificial grass landscapes built to last for years to come. Get started today!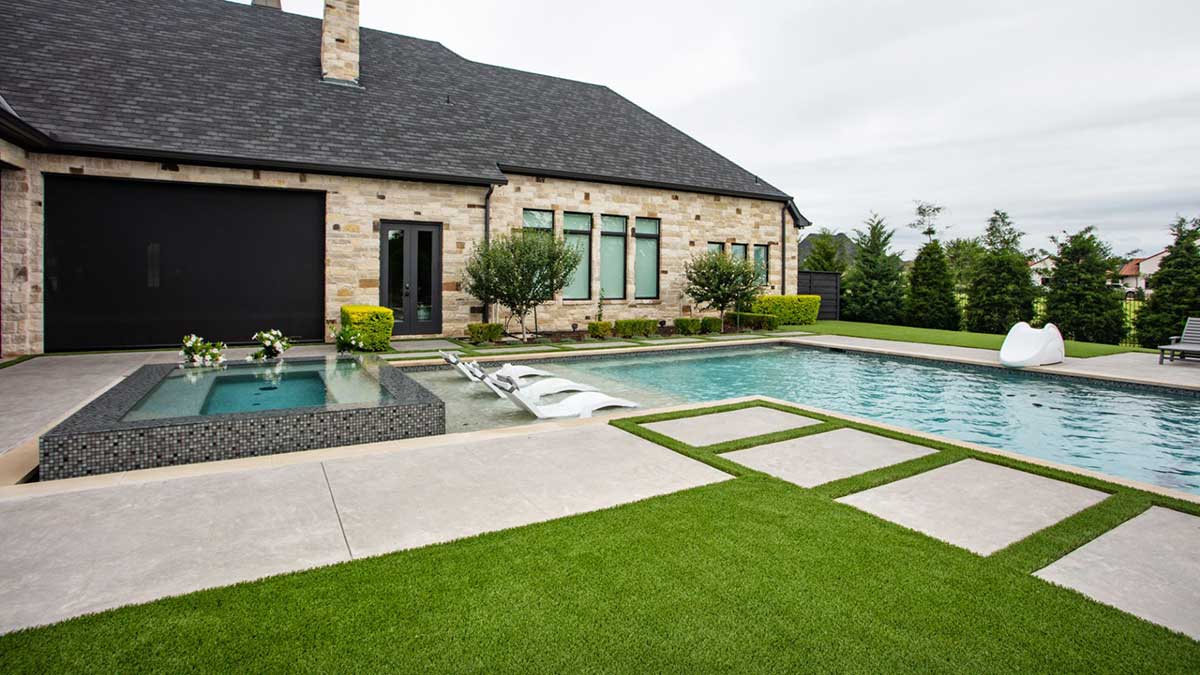 Why Synthetic Grass In Fort Worth?
When it comes to your lawn, perfection is one install away. Artificial turf in Fort Worth saves you on yearly maintenance costs. Saving you headaches constantly mowing, fertilizing, and fixing pesky brown spots. 
At DFW Turf Solutions, we strive to make your yard something to be proud of. Whether it is for your pets, your kids or simply your golf green getaway, we have you covered.
Artificial Grass For Any Application
At DFW Turf Solutions, we offer a wide variety of artificial turf products. Whether you want a personal putting green, outdoor pet space, or children's play areas, we have the perfect artificial turf products for you. You can choose soft, grass-like artificial turf for a play area or pet system, or a fully-customized and realistic putting green for your yard! Our installation experts will walk you through your options of varying colors and textures. And, once you've made your decision, we'll make sure to install it for you!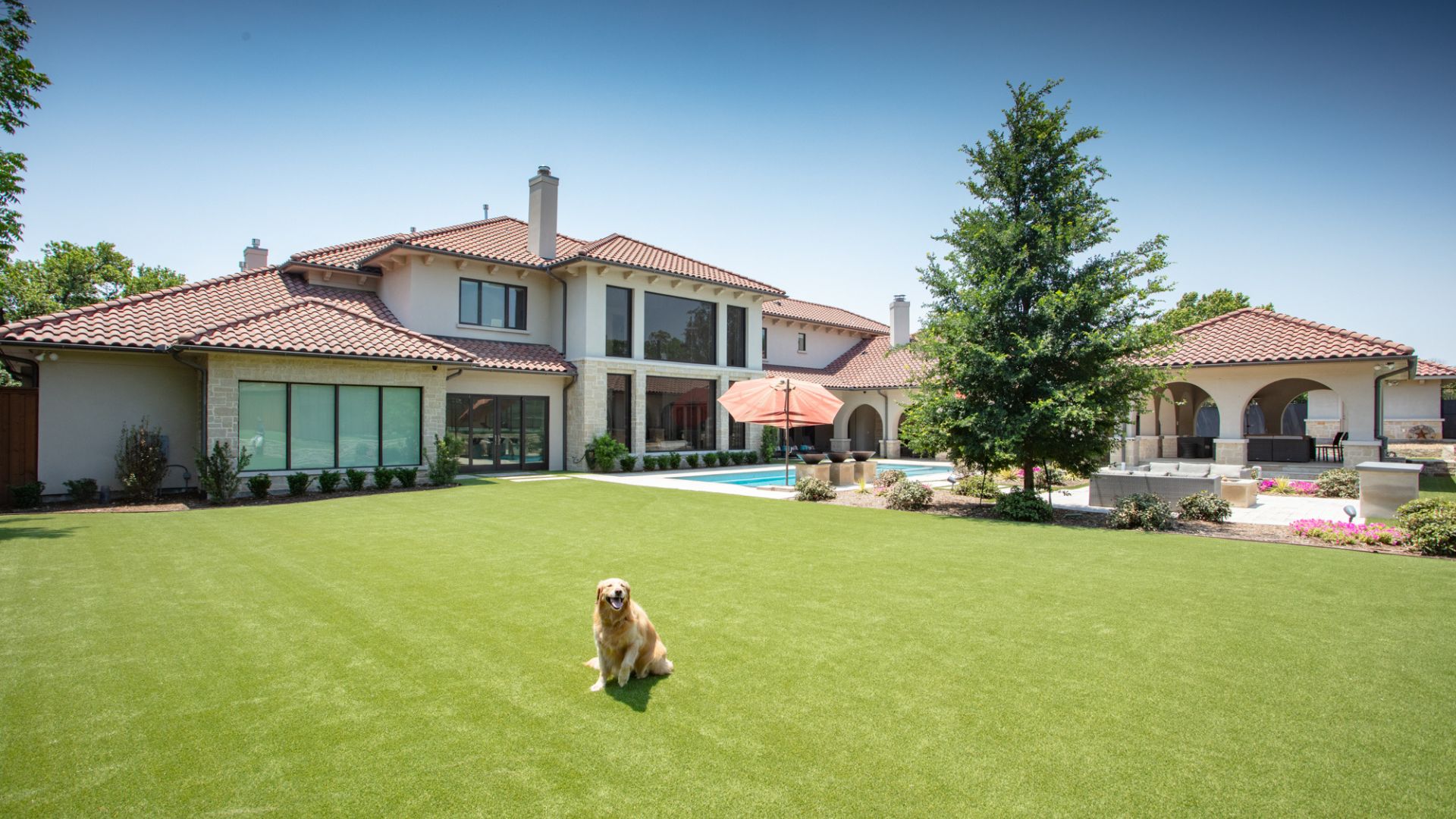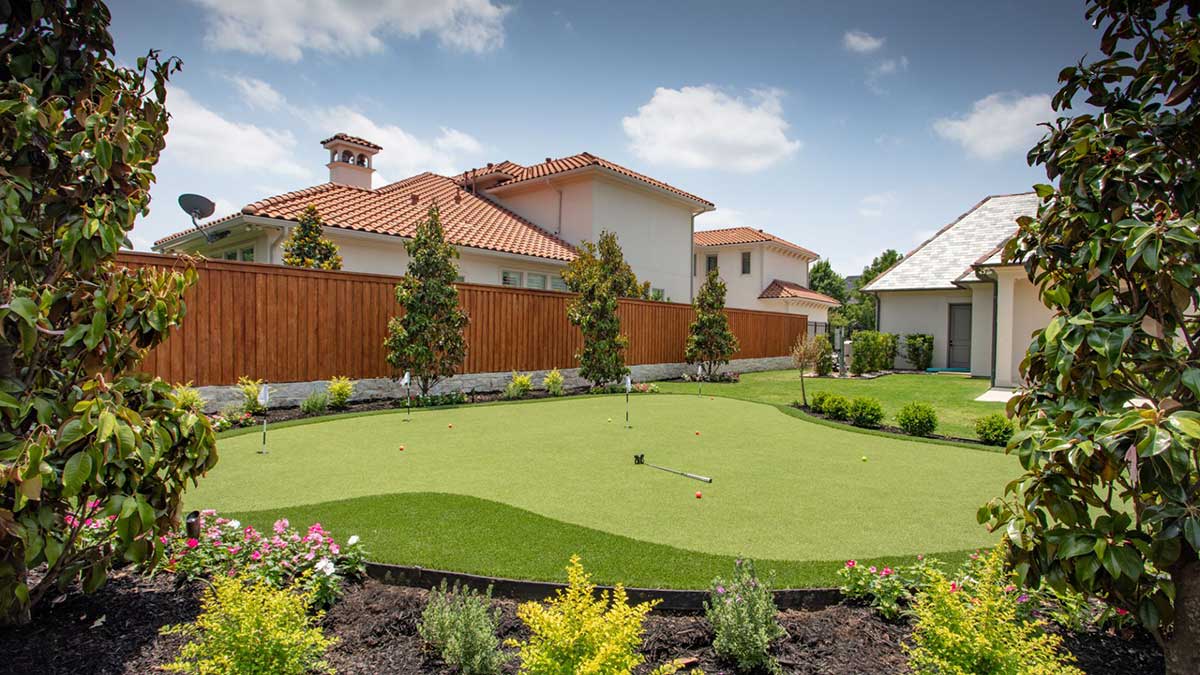 A Synthetic Lawn Gives You Back Your Time!
Artificial turf will be one of the best upgrades to your home or commercial space. With nearly zero maintenance, you can finally spend your time enjoying your yard instead of fixing it.
We have extra soft turf options for children, as well as durable varieties that work great for pets.  The IPEMA-certified artificial turf we install for play areas are installed with a protective foam underlayer as an extra safety measure for children's play areas.
The turf options we use for pet systems are installed with ultra-efficient drainage and an antimicrobial infill, keeping your lawn clean and odor-free all year long. You're sure to find the artificial turf option you need with DFW Turf Solutions.
What are the Benefits
of Installing Synthetic Turf?
Artificial turf has a variety of benefits over traditional grass applications, with little to no maintenance saving you time and money.
Low Maintenance
Artificial grass offers many economic benefits. Unlike real grass, synthetic turf does not require costly lawn care and maintenance, such as irrigation, mowing, and fertilization. We provide only the most low-maintenance artificial grass for Fort Worth homeowners and businesses.
SUITABLE FOR VARIOUS APPLICATIONS
Artificial grass is a highly flexible material that is suitable for any lifestyle and numerous applications. From sports field turf to golf putting greens, from landscaping to pet runs, our products can adapt to and withstand any environment.
ECO-FRIENDLY
Our products are 100% recyclable and don't contain harmful traces of lead. Maintaining real grass for landscaping wastes precious water and uses harmful pesticides and fertilizers to keep them green and thick, not to mention the emissions spewed by gas-powered lawn mowers. Artificial grass stays green without the need for these harmful means of lawn care.
REAL GRASS FEEL
Synthetic turf grass is made from polyethylene fiber, which mimics the feel and look of real grass. Our products are engineered to be thicker, smoother and cleaner to optimize comfort and performance. Our products are highly durable and can withstand foot traffic for many years, which makes it a smart landscaping investment.
Top-Rated Turf Company In Fort Worth, Texas. 
Links to the Blog
Learn more about artificial turf solutions below from our in-depth blog covering all of your in-depth questions.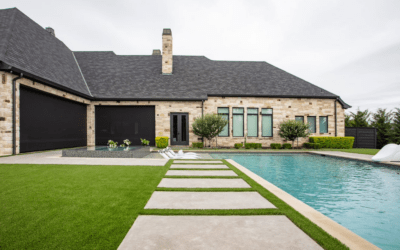 Dallas ranks tenth in the country for cities with the most homes with swimming pools. Around one in seven homes here have pool areas to cool off in the sweltering temperatures. We love our pools but they do present some challenges when it comes to ground cover. Many...
read more