THE #1 ARTIFICIAL TURF INSTALLER IN University Park, Tx
Don't wait any longer for maintenance free turf. The DFW Turf Solutions' promise is to provide University Park, TX with certified American-made artificial grass landscapes built to last for years to come. Get started today!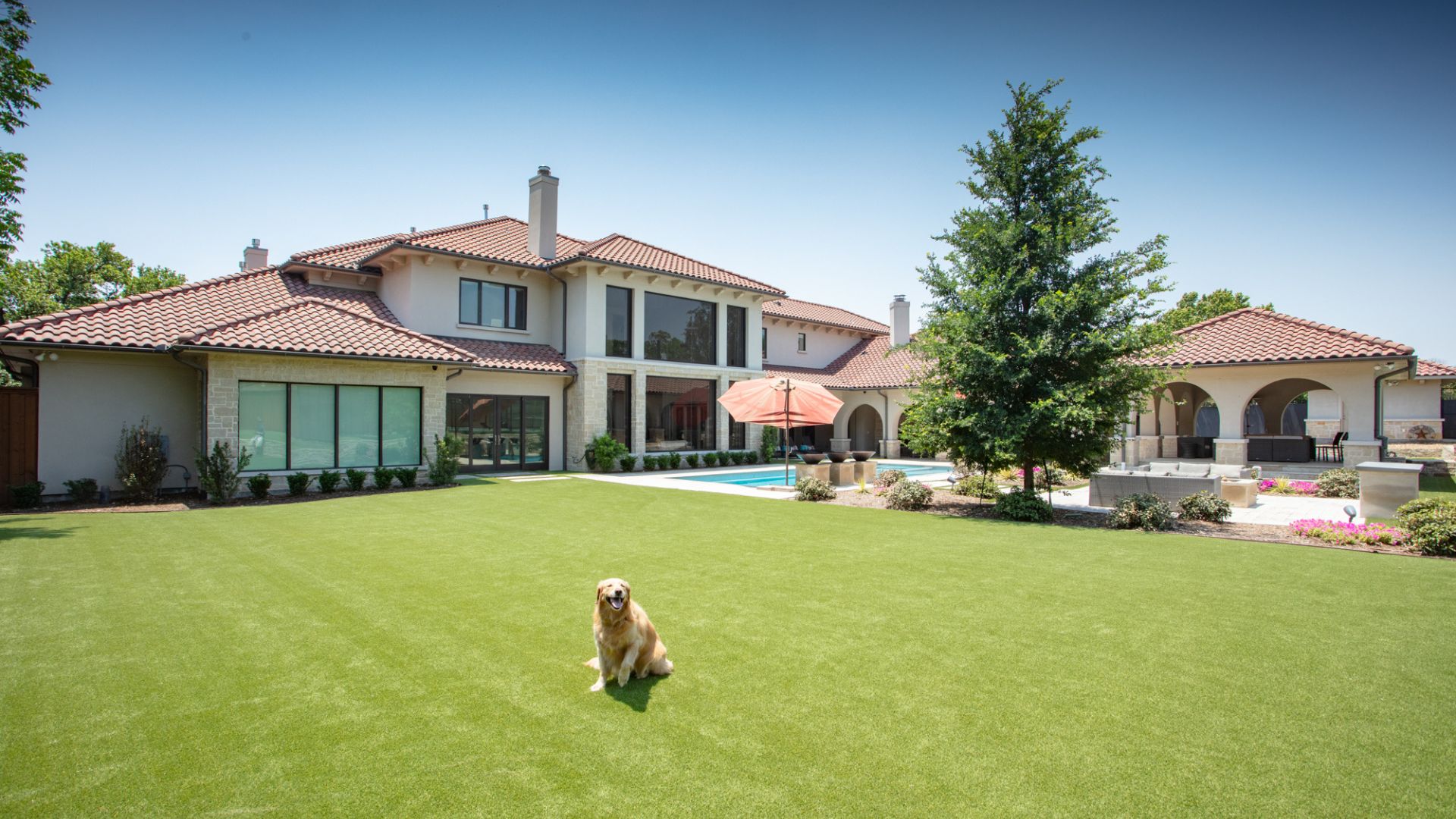 Why Upgrade To Synthetic Grass In University Park, Tx?
Since we started, DFW Turf Solutions has been the top synthetic turf installation company in University Park. We are environmentally conscious and our artificial turf products help save homeowners thousands of gallons of water per year. At DFW Turf Solutions, we always put the customer first and make sure that you're 100% satisfied by the results. Our high-quality turf products and installation techniques will completely transform your University Park home or business. Call us today!
Design Your Dream Yard With Artificial Turf
DFW Turf Solutions strives to aid the water conservation efforts in University Park. Artificial grass doesn't require any watering whatsoever, which will save thousands of gallons of water a year. Water conservation efforts are critical in the southwest region, and many water districts and cities even offer rebates for homes with drought-tolerant landscaping such as synthetic turf. If you want a turf material that is beautiful and environmentally friendly, call us to find the right turf material for your home or business!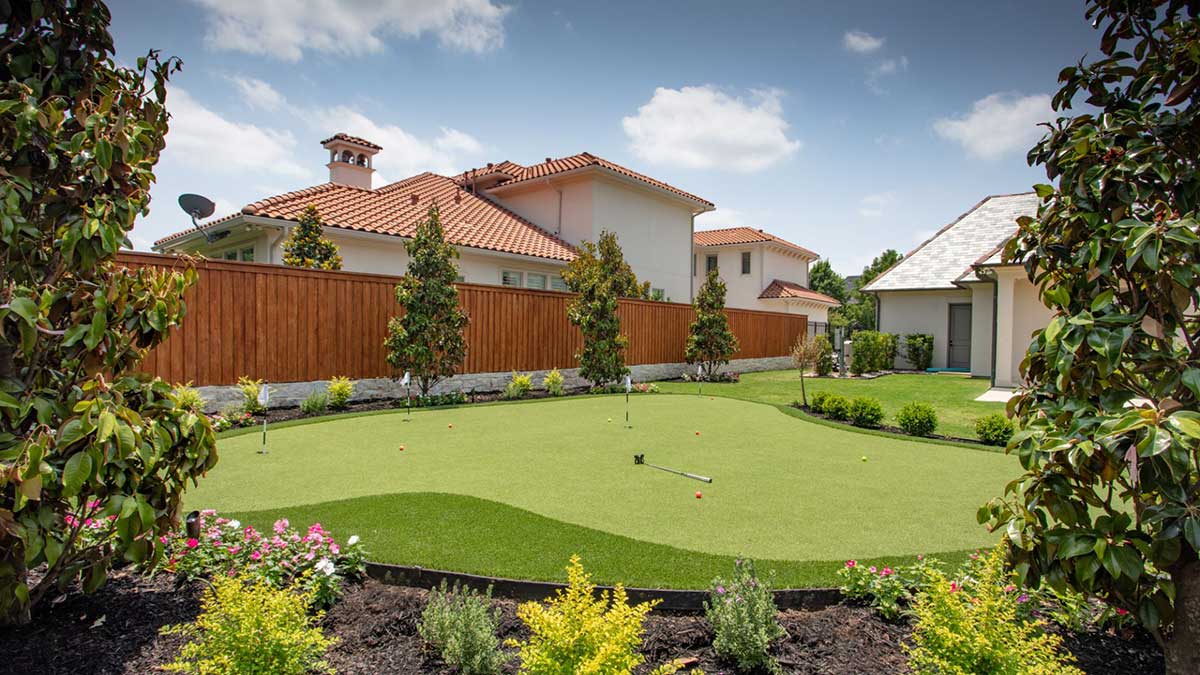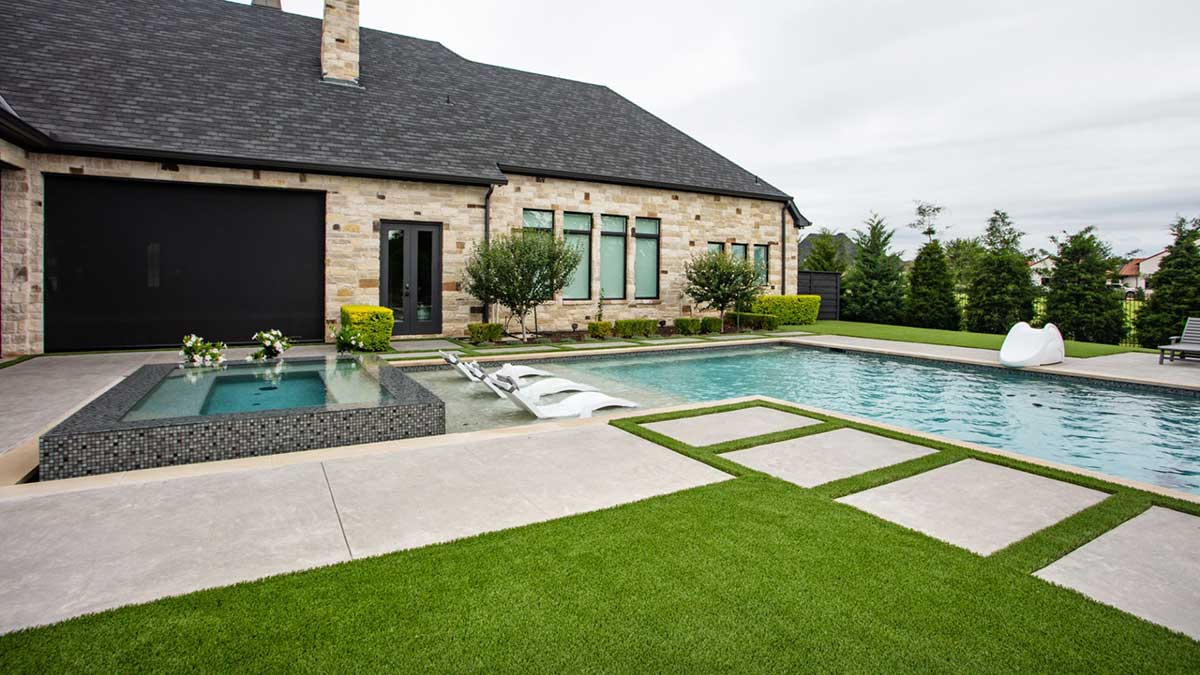 University Park Synthetic Turf Lawn Solutions
Artificial turf is durable, clean, and low-maintenance nature, so it's the perfect turf option for household's with children or pets. With quality synthetic turf products from DFW Turf Solutions, you won't have to worry about your kids or pets bring dirt or grass stains inside the home. Our artificial turf products are safe and perfect for chidren and pets!
What are the Benefits
of Installing Synthetic Turf?
Artificial turf has a variety of benefits over traditional grass applications, with little to no maintenance saving you time and money.
Low Maintenance
Artificial grass offers many economic benefits. Unlike real grass, synthetic turf does not require costly lawn care and maintenance, such as irrigation, mowing, and fertilization. We provide only the most low-maintenance artificial grass for University Park homeowners and businesses.
SUITABLE FOR VARIOUS APPLICATIONS
Artificial grass is a highly flexible material that is suitable for any lifestyle and numerous applications. From sports field turf to golf putting greens, from landscaping to pet runs, our products can adapt to and withstand any environment.
ECO-FRIENDLY
Our products are 100% recyclable and don't contain harmful traces of lead. Maintaining real grass for landscaping wastes precious water and uses harmful pesticides and fertilizers to keep them green and thick, not to mention the emissions spewed by gas-powered lawn mowers. Artificial grass stays green without the need for these harmful means of lawn care.
REAL GRASS FEEL
Synthetic turf grass is made from polyethylene fiber, which mimics the feel and look of real grass. Our products are engineered to be thicker, smoother and cleaner to optimize comfort and performance. Our products are highly durable and can withstand foot traffic for many years, which makes it a smart landscaping investment.
Links to the Blog
Learn more about artificial turf solutions below from our in-depth blog covering all of your in-depth questions.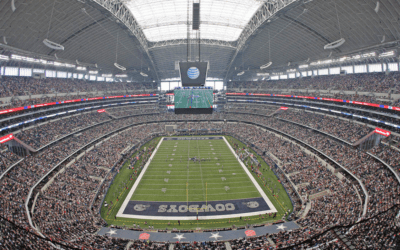 Most NFL fans know the AT&T Stadium is home to the Dallas Cowboys but are the games held on turf or grass? It's a question asked by many sports enthusiasts as NFL franchise owners, players and commentators alike weigh up the pros and cons of artificial turf vs....
read more