No Mud, No mess, Mom Approved
Here at DFW Turf Solutions, we offer a perfect solution for playgrounds that are safe, environmentally friendly and beautiful all year long. DFW Turf Solutions offers synthetic grass solutions for a variety of children's play areas that include backyards, school playgrounds, parks as well as athletic venues. Children and adults alike, can run play and jump on our artificial turf products worry-free.
PEACE OF MIND FOR YOU
When playing, kids can often be overly-rambunctious and not careful enough, resulting in falls and other playground accidents. With DFW Turf Solutions' play area turf, you can feel confident that your kids will remain safe and injury-free while enjoying themselves. Our synthetic grass includes non-abrasive surfaces that don't leave scrapes or scratches like those caused by falling on asphalt or even real grass. Our durable, child-friendly grass is also installed on top of a layer of padding that absorbs shock and prevents your kids from injuries caused by falls. With artificial turf, you don't even need to worry about annoyances like mud stains, grass stains, or wood chip splinters. Be worry-free and enjoy the playground as much as your children with DFW Turf Solutions' range of play area turf.
PROFESSIONAL INSTALLATION
DFW Turf Solutions is a trusted artificial lawn installer in Dallas dedicated to transforming residential and commercial landscapes, one project at a time. In addition to our high-quality products, we take pride in our unique installation services. Using specialized tools and polished techniques, we can transform a barren piece of land into a lush and livable space.
Discover the many benefits of artificial turf. Get in touch with our synthetic grass specialists today.
Get a Consultation Today!
FUN FOR THE KIDS
Our play area turf solutions offer a variety of features that maximize playtime for your children. Even after a rainy day, your kids can get right back outside to enjoy their playground because of our advanced and highly efficient drainage system. Our drainage system can collect and transport over 30 inches of rain per hour per square yard, so muddy lawns and fields are a thing of the past. Our turf is also hypo-allergenic and repels insects, so your kids can focus on their tag and ball games instead of getting muddy and having runny noses.
Turf SOLUTIONS FOR YOUR FAMILY
Our DFW Turf Solutions play area synthetic grass is the perfect solution for backyards, school playgrounds, parks, or athletic fields. Our high-end artificial turfs include a range of features that keep your kids safe in a way that natural grass can't. Padding to cushion falls, non-abrasive surfaces to prevent scratches, and hypo-allergenic materials all protect your kids – all while looking natural and lush. Our exclusive synthetic TigerTurf is also extremely low-maintenance, so there's more time for playing and no need for worrying.
REMAINS GREEN & WEED-FREE
HYPO-ALLERGENIC & NON-ABRASIVE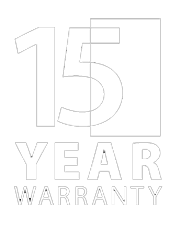 LIMITED 15 YEAR WARRANTY
We stand behind the products we use to bring you the best quality of artificial turf on the market. These industry-leading brands offer a 15-year manufacturer warranty that guarantees repair or replacement if your turf develops covered problems. We carry multiple levels of insurance and warranties with every installation so that you can be as worry-free as possible.

DFW Turf Solutions, "A synthetic grass company", is focused on customer service, quality control, and water conservation.

4700 US-377
Building 6B
Krugerville, Texas 76227
12300 Ford Rd B321, Farmers Branch, Texas 75234