Commercial Artificial Grass Installations
DFW Turf Solutions supplies high-quality commercial turf solutions to the DFW Area. Perfect for sports fields, apartment complexes, playgrounds, office buildings, dog parks, retail locations and more.
Our synthetic grass includes non-abrasive surfaces that don't leave scrapes or scratches like those caused by falling on asphalt or even real grass. Our durable, child-friendly grass is also installed on top of a layer of padding that absorbs shock and prevents your kids from injuries caused by falls.
With artificial turf, you don't even need to worry about annoyances like mud stains, grass stains, or wood chip splinters. Be worry-free and enjoy the playground as much as your children with DFW Turf Solutions' range of play area turf.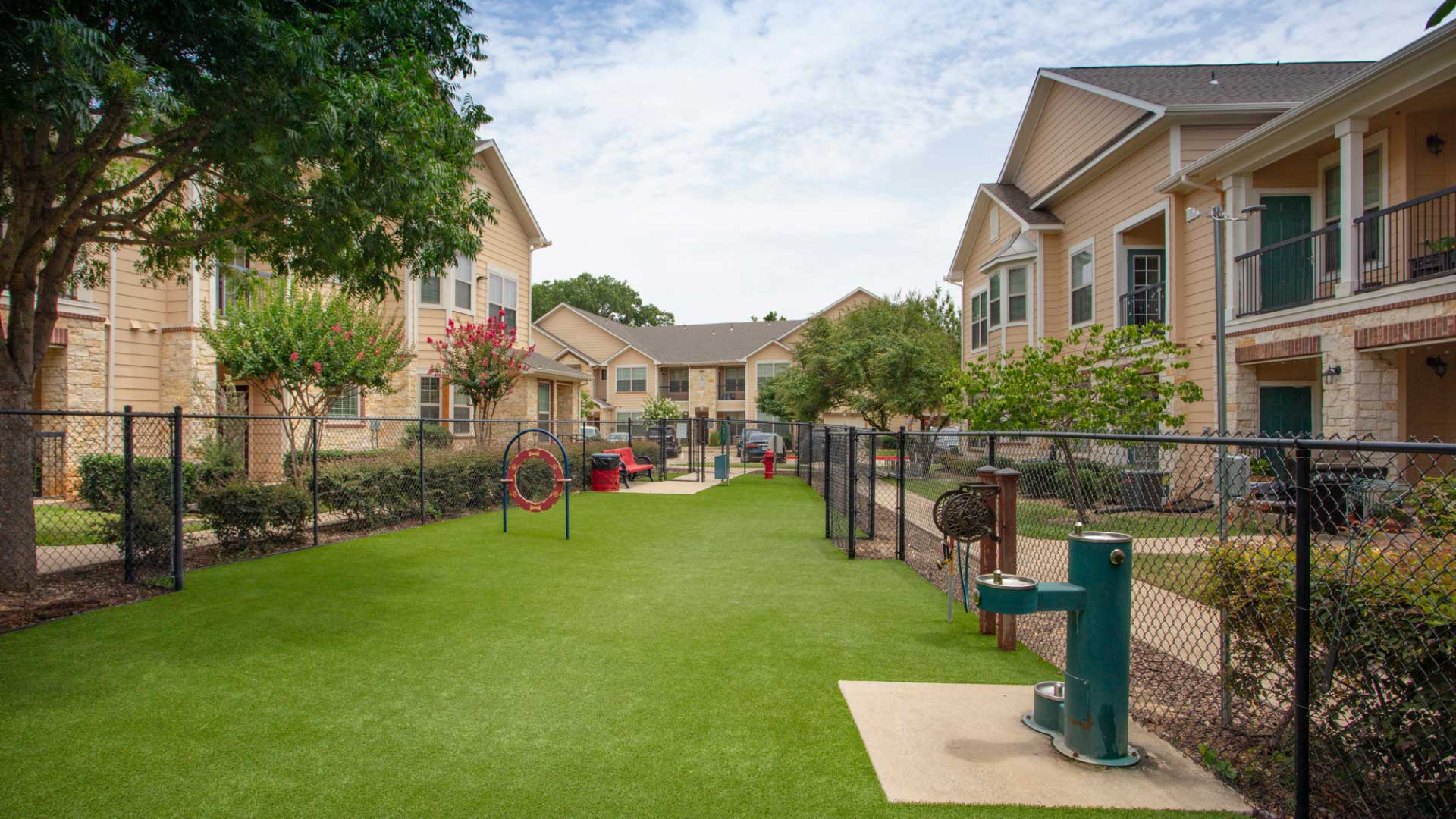 With artificial turf, there's no more doggy digging – no more brown spots, mud holes, or buried treasures from your furry friend. Our commercial pet turf solutions will keep beautiful green all year round.
Our pet system also includes the use of a pet-safe infill that will control and neutralize pet waste odors, and our highly-efficient drainage system makes it easy to hose down any liquid waste and keep the turf clean and fresh.
Sport Field Turf Installations
In need of artificial turf for football, soccer, or any other indoor or outdoor sport? Our premium sport turf solutions are specifically designed to be durable and withstand any type of sporting activity.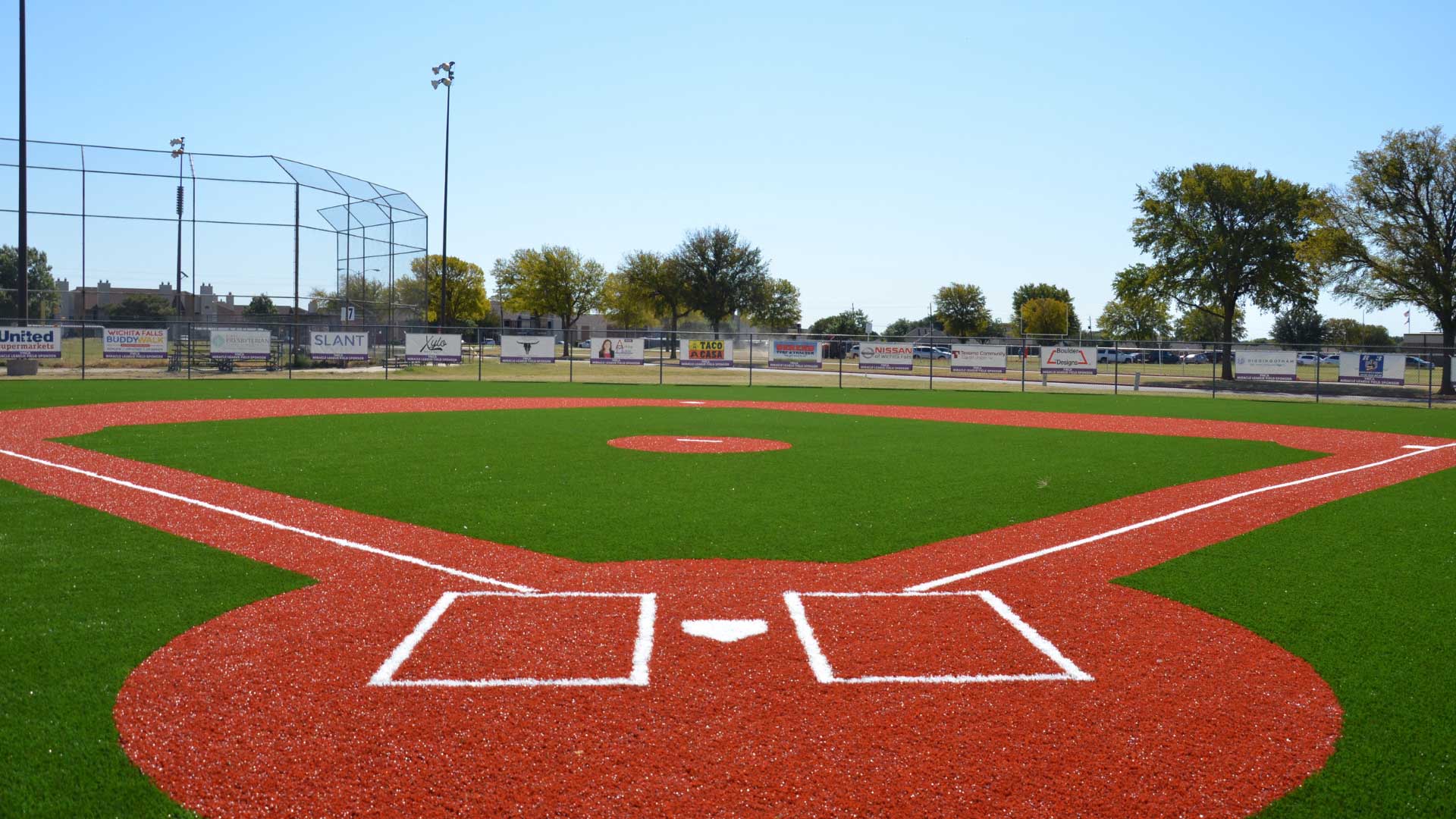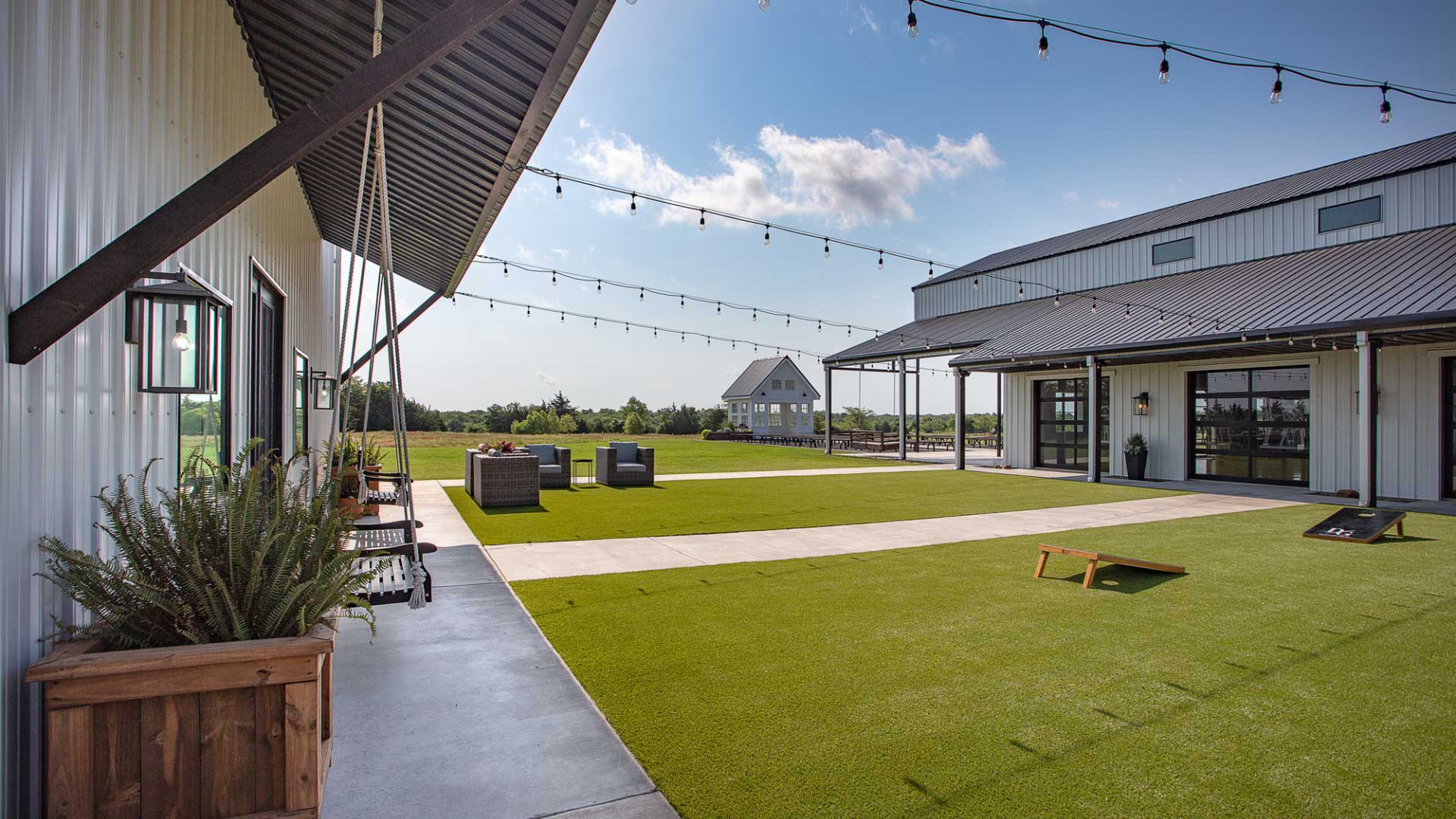 TURF INSTALLATIONS FOR WEDDING Venues, retail and hospitality
It is time to spice up your space, hotel, or retail location. With dozens of turf options, we have you covered. We have worked with a variety of custom commercial turf projects, big and small. Reach out to one of our friendly staff today for a free quote and let us help you build that custom commercial turf project exactly how you want it.
Apartment Complexes and Offices.
Looking for professional commercial turf installation for apartment complexes or office spaces? DFW Turf Solutions carries aa wide variety of indoor and outdoor arrtifical turf options to suit each and every application.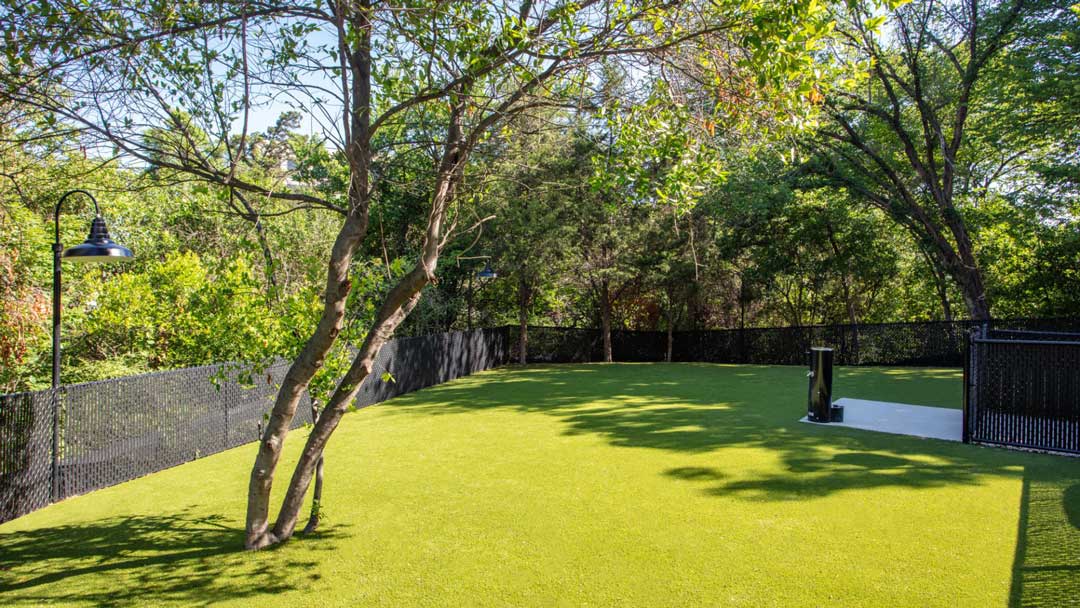 What are the Benefits
of Installing Artificial Turf?
No More Brown Spots
No more worries about your pets covering your lawn in brown or yellow stains. Artificial pet turf is green all year long.
safe for pets feet
Unlike concrete and other surfaces in the summer, our pet turf stays safe for your pet's feet.
Minimal Maintenance
No more spring and fall fertilization or constant watering. Save time and money maintaining your backyard.
real Grass feel
With a variety of turf products to choose from you will find the perfect fit for your commercial project.
no color fading
Even on the hot days of summer, artificial turf will remain green for years to come.
more durable than real grass
No matter the activity, we have a turf solution designed to hold up to the elements. With custom commercial turf products for playful pets, field turf, gyms, golf and more.
Frequently Asked Questions
Have pet-related questions about artificial turf. We answer some common questions below.
Is Artifical Grass Safe For Pets?
All of our artificial grass products are safe for your pets, your family and yourself. No evidence to date has shown that materials used in synthetic grass products are harmful under their normal conditions. Dog owners love our artificial turf because our pet turf systems allow for a more sanitary, clean and green lawn that your pets will love and you will never have to deal with a muddy dog again.
How Easy Is It To Clean?
Cleaning synthetic turf is easy! Leaf blowers work great to remove any leaves during fall and a quick spray with a hose helps rid your artificial grass of any lingering pet odors
How Long Does Artificial Turf Last?
The artificial turf we use is backed by a 15-year product warranty from the turf manufacturer. Artificial grass can last longer than 15 years if cared for properly
Does Artificial Grass Get Hot?
While artificial grass can get slightly hotter than natural grass on very hot days, the turf remains safe to use as it does not get nearly as hot as concrete or other materials that become hazardous in the heat. Advances in artificial grass technology over the past 10 years has significantly improved its' ability to stay cool. Selecting a high-quality synthetic grass and more heat-resistant infill materials can help prevent your turf from getting too hot during the summer months.
Solutions For Any Commerical Project
Our synthetic turf is designed for any design or application. Each product is made up of green yarns that are reminiscent to those of natural grass with lighter green colors mixed in to enhance its realistic appearance, so you can create the turf project you have dreamed of.
Links to the Blog
Learn more about artificial turf solutions below from our in-depth blog covering all of your in-depth questions.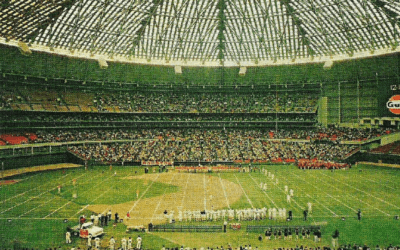 A total of 15 NFL fields currently use turf — home to 17 teams in the competition. This compares with 13 teams and stadiums using real grass and two using a "hybrid", though this ratio is about to change slightly as one team will revert to grass in their new stadium...
read more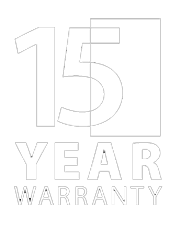 15 YEAR Product WARRANTY
We stand behind the products we use to bring you the best quality of artificial turf on the market. These industry-leading brands offer a 15-year manufacturer warranty that guarantees repair or replacement if your turf develops covered problems. We carry multiple levels of insurance and warranties with every installation so that you can be as worry-free as possible.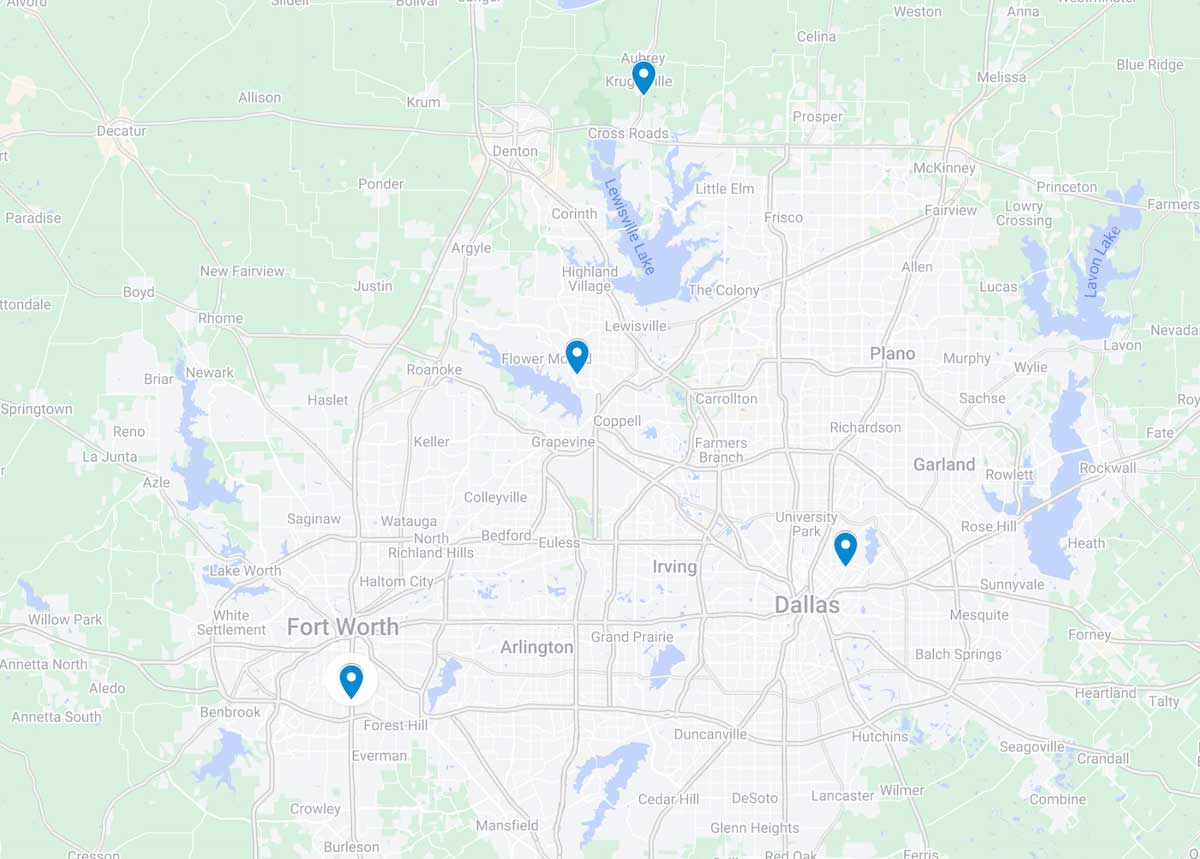 Service Areas
Looking for artificial turf near you? We service Dallas, Fortworth, and surrounding areas with premium artificial grass options. Choose your locations below.