Artificial grass is perfect for a variety of applications including pet turf, playgrounds, golf greens, commercial applications, and more. See our services below.
Turf Services in Dallas
DFW Turf Solutions is one of the leading providers and installers of synthetic grass in Dallas. Be it a sports field or a golf range, a small patch in the yard or a wide lawn, our range of eco-friendly, durable and low-maintenance artificial grass products are suitable for any lifestyle and application.
PROFESSIONAL INSTALLATION
DFW Turf Solutions is a trusted artificial lawn installer in Dallas dedicated to transforming residential and commercial landscapes, one project at a time. In addition to our high-quality products, we take pride in our unique installation services. Using specialized tools and polished techniques, we can transform a barren piece of land into a lush and livable space.
Discover the many benefits of artificial turf. Get in touch with our synthetic grass specialists today.
Get a Consultation Today!
"*" indicates required fields
LANDSCAPES
DFW Turf Solutions installs artificial turf products designed for landscape applications, including Cascade, Cascade Pro, Elite, and Elite Pro.
These turf products are specially-engineered to imitate the natural appearance of lush and verdant grass, with its tall blade and green or olive hues. They are suitable for residential and commercial landscapes of any size, as they are highly durable, low-maintenance, and heat and frost resistant.
PET SYSTEMS
We all love our furry friends! And we know how much they love playing and running around the yard. Give your pets a clean, safe and comfortable space with our pet-friendly artificial grass.
Pet Turf is a one-inch pile, polyethylene monofilament with thatch construction designed specifically for landscape applications. It replicates the exact feel of grass, can stand moderate to heavy traffic, and has no harmful effects, which makes it a perfect surface for your pets and kids to play.
Golf and Putting Greens
Bring your score of 100 down to an 85 to improve your golf game, long or short, with our PGA approved turf products and professional installation services.
DFW Turf Solutions offers a variety of products that are suitable for golf ranges and putting greens. Our artificial golf turf products, True Putt and Nylong Putt 2-Tone, are designed to achieve the natural appearance of grass. They contain high-quality, pest and heat-resistant infill, and textured nylon or polyethylene surfaces – the ideal requirement for putting greens.
PLAY AREAS
Play areas and outdoor living spaces should have a clean and comfortable surface. Our range of thin pile artificial turf achieves the soft and lush feel of healthy grass, making lying down and running barefoot on the surface safe and fun.
Our play turf grass options are ideal for public and private playgrounds, and for families who spend plenty of time in the backyard. Parents can have their peace of mind, knowing that their yard is chemical-free, heat-resistant and relaxing.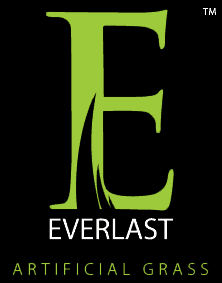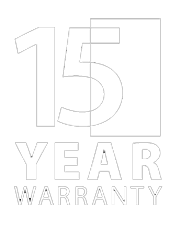 15 YEAR Product WARRANTY
We stand behind the products we use to bring you the best quality of artificial turf on the market. These industry-leading brands offer a 15-year manufacturer warranty that guarantees repair or replacement if your turf develops covered problems. We carry multiple levels of insurance and warranties with every installation so that you can be as worry-free as possible.