Turf Strips
Installing artificial turf strips in between the concrete, pavers or travertine can enhance the look and feel of your landscape. They are becoming popular as they are used to beautify courtyards, driveways, pools, patios and walking paths.
Get a Free Estimate
Natural-Looking Artificial Turf Strips in Dallas
Are you interested in low-maintenance, natural-looking artificial turf strips for your commercial or residential landscape? Contact DFW Turf Solutions for your artificial turf strip needs. Our lush and high-quality turf leave-outs will give a realistic, freshly cut look that's soft and pleasing to the touch.
At DFW Turf Solutions, we have helped homeowners and businesses create a beautiful landscape with the wide range of synthetic turf products we install. We will help you in choosing the best artificial turf option for your space. We've worked hard to become one of the top artificial turf installation companies in the DFW area.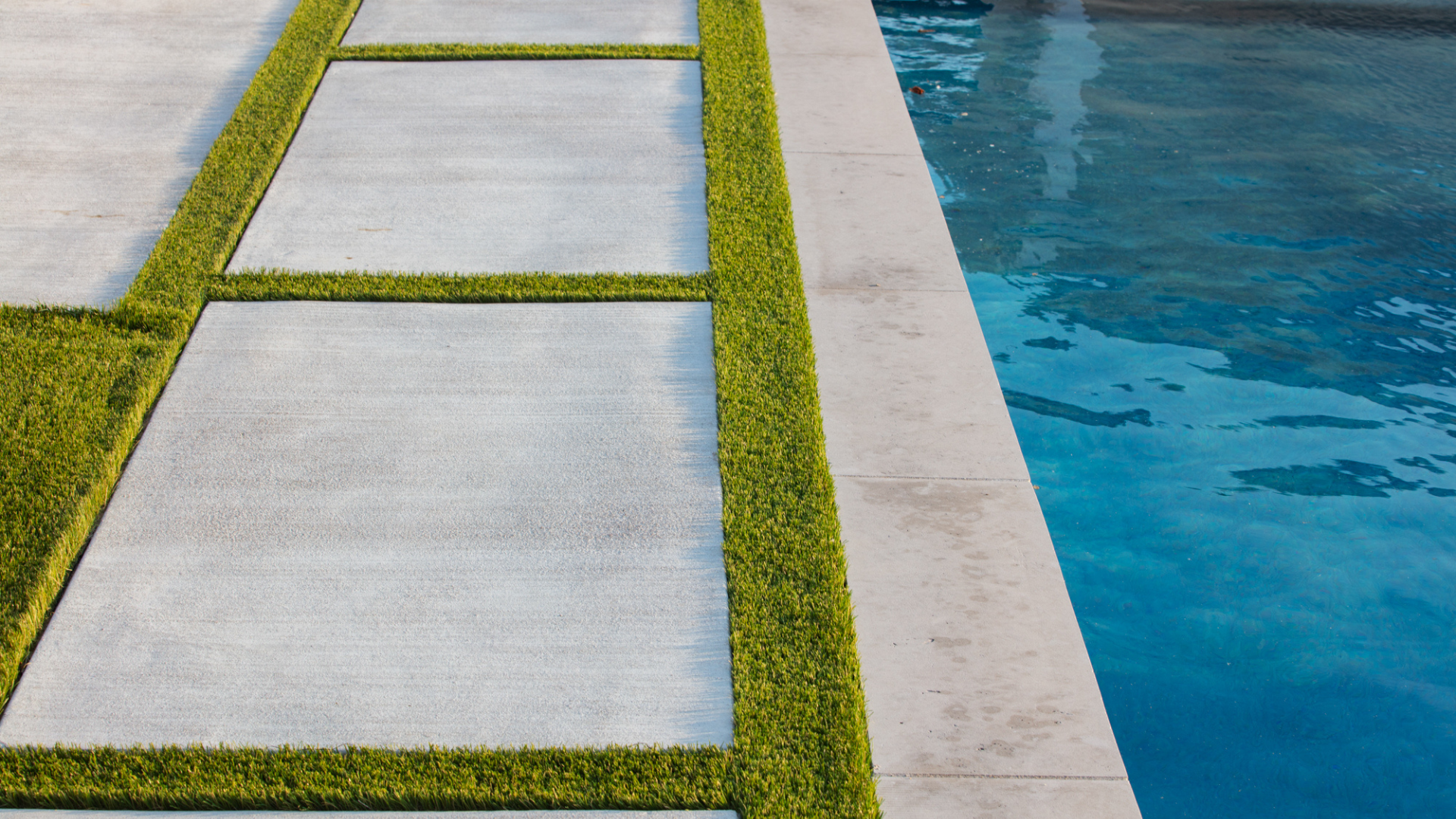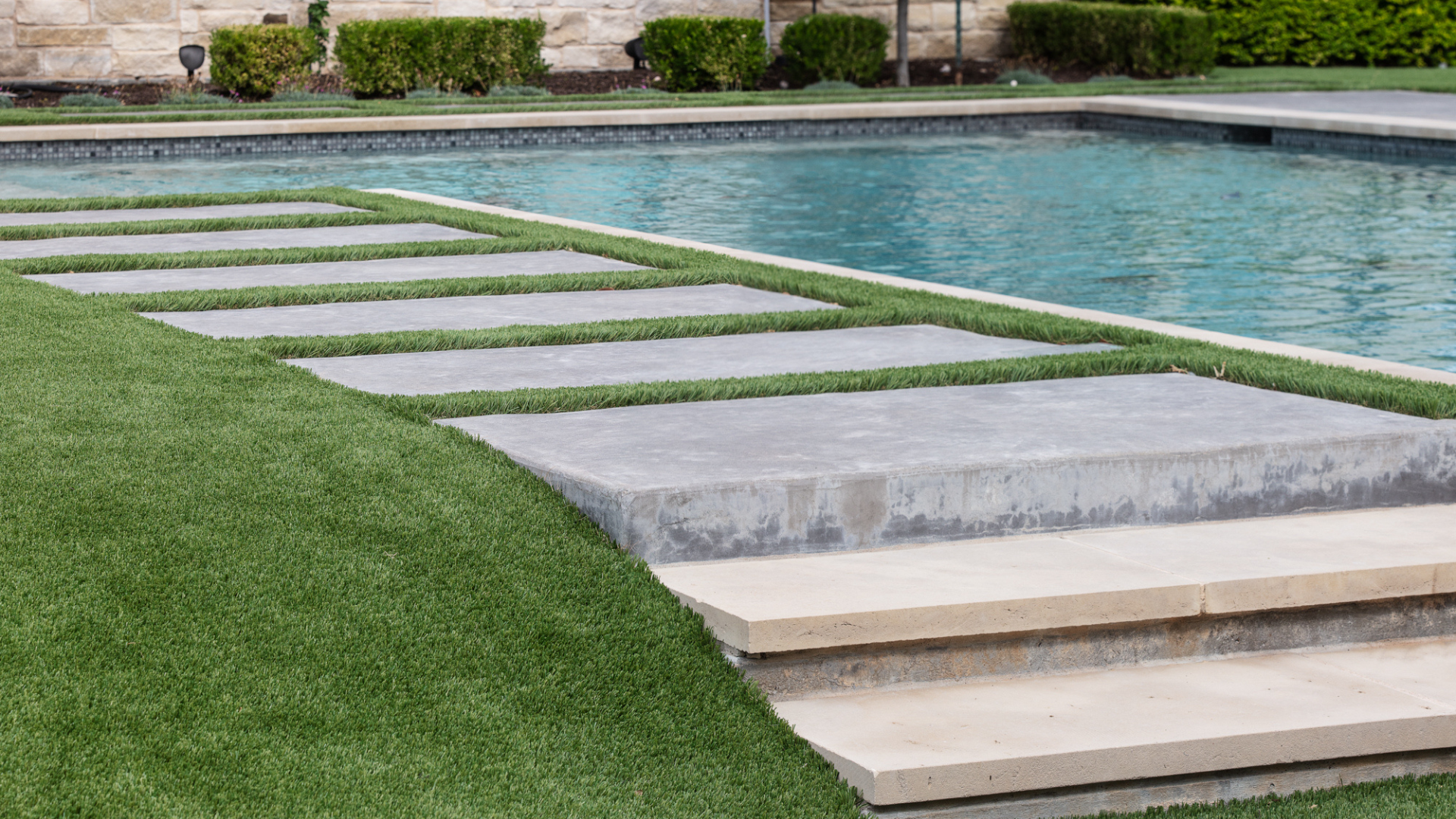 Turn Your Driveways, Patios and Walking Paths into A Curb Highlight
The team at DFW Turf Solutions will help you transform your driveways, pavers, patios and other outdoor areas without using high-maintenance real grass. If any of these areas are dull, we will help you make it vibrant with high-quality artificial turf strips.
The artificial turf we install also helps beautify patios. Unlike real grass, synthetic turf strips do not need soil, so they can be installed anywhere, and with much ease. When it rains, it can dry quickly. Our turf strips are thick and soft, so they can be easily laid over concrete. They will stay lush and green without the need for watering or adding chemicals. And you don't have to worry about any dirt or leaves blown into your pool.
As compared to real grass, turf strips or concrete leave-outs are an excellent option for enhancing your landscape.
How Can We Help You Incorporate Artificial Turf Strips in Your Driveway?
At DFW Turf Solutions, we are a team of creative and skilled professionals who will help you enhance the look of your space with different design patterns. We can help you with great inspirations to give your driveway more curb appeal.  Here are some of our most popular design ideas:
Strip Design – You can have turf installed in a strip design to bring vibrancy to the driveway. Make sure you get the strips installed between the usual tire tracks to keep it pristine and prevent any wear and tear.
Grid Design – You can apply the turf strips in a grid pattern. They will make your courtyard or pool area an eye-catching feature.
Outline Design – You can use concrete leave-outs in between the pavers and the flagstones by outlining your driveway or courtyard with our artificial turf strips. This inspiration will help you spice up plain any pavement.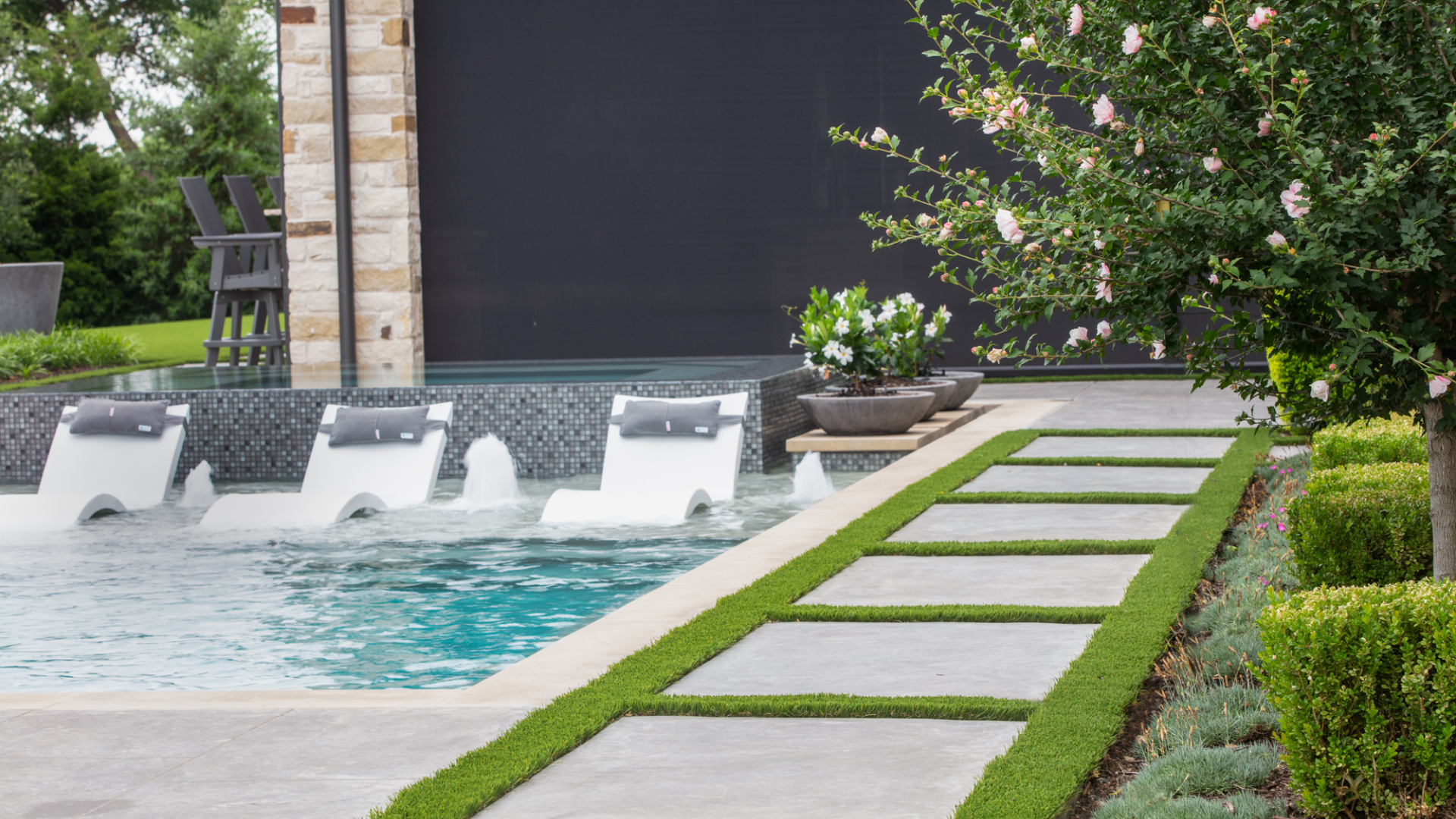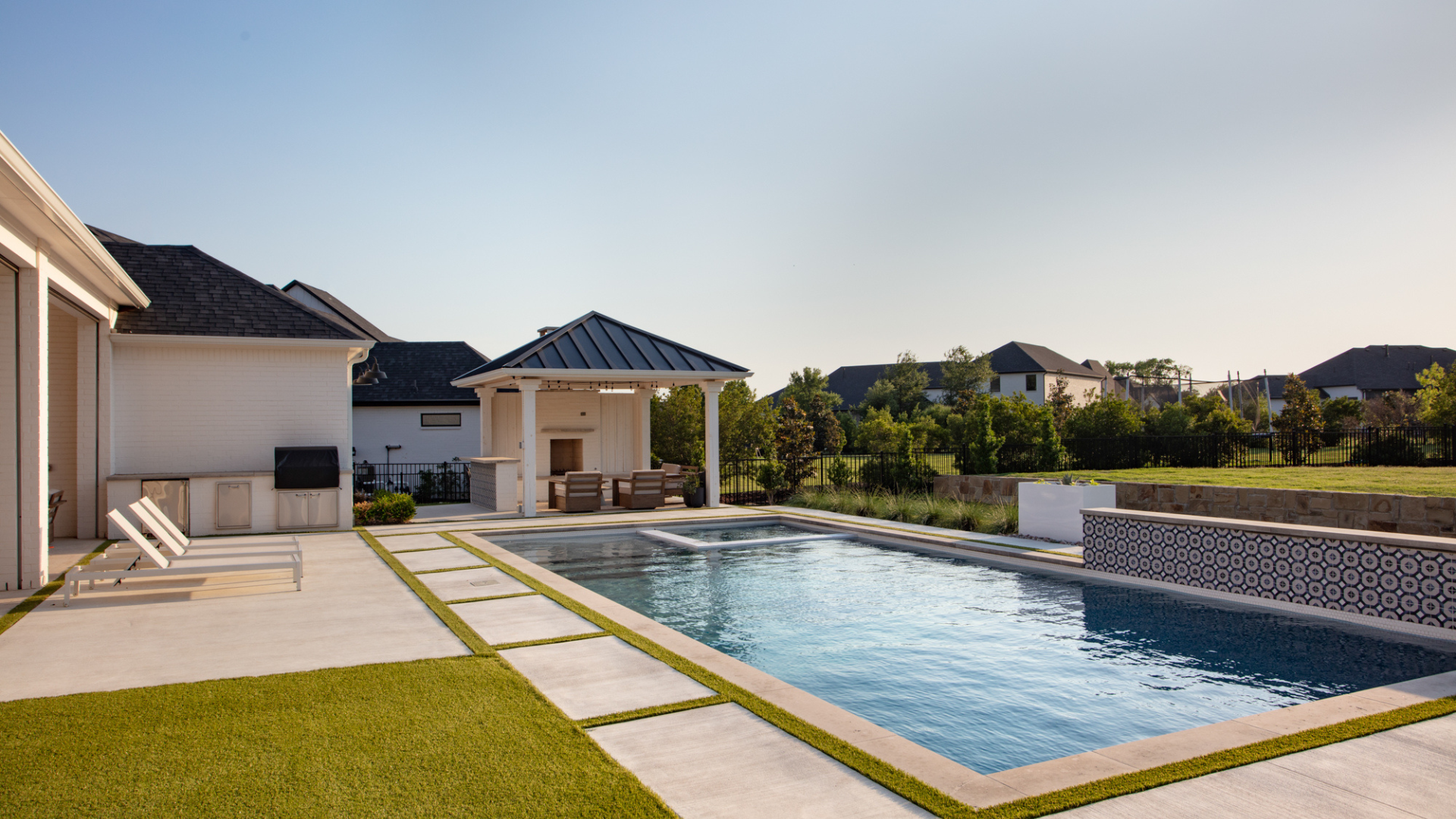 Trust DFW Turf Solutions for Your Turf Strips Installation
Turf strips installation for your driveways or walking paths is not a DIY job.  It should be handed over to the professionals. At DFW Turf Solutions, our team is highly-experienced professionals with vast knowledge and skills in the turf installation industry. We use more specialized installation techniques to do the job right the first time. Our team will advise you on the most durable turf strips available for your space and will share creative ideas to make your space more attractive with turf strips. We will also provide you helpful instructions to keep the strips looking great and durable for a long time. Our installation experts are the best in Dallas, Texas, and will provide you with efficient and error-free installation and maintenance solutions.
No matter where you want the turf strips to be installed, DFW Turf Solutions is the name to trust. We are dedicated to transforming your residential or commercial landscape with customized artificial turf strip solutions.
Call us to discuss what you have in mind today. One of our team members will promptly assist you and we will strive to meet your expectations.
What are the Benefits
of Installing Artificial Turf?
Maintains Shape And Texture
Artificial turf strips are ideal for your driveways, pool areas, patios and walking paths. They are long-lasting and require less maintenance than real grass. Turf strips do not get destroyed or compressed under heavy weight and pressure. Artificial turf can preserve the look and feel of your space for many years because of its high level of durability.
Prevents Water Overflow
You might have observed that water tends to overflow from the concrete driveway rather than soaking into the soil to refill the soil. And when you add real grass, it adds dirt and debris to the waste. Using turf strips instead will soak up the moisture rather than allowing it to collect and overflow.
Minimal Maintenance
Using turf leave-outs to beautify your driveway or patio area is an excellent idea, as it requires less maintenance. You don't have to put in a lot of energy and time in mowing, mulching or fertilizing the green patches on your landscape. Our top-quality artificial turf strip installation will ensure your space remains perfect, with almost zero work from your end.
real Grass feel
With a variety of products to choose from you will find the perfect feel for your backyard.
NO COLOR FADING
Even on the hot days of summer, artificial turf will remain green for years to come.
MORE DURABLE THAN REAL GRASS
High-traffic areas can have their wear and tear on the average lawn. However, artificial turf is built to last.
Frequently Asked Questions
Have golf related questions about artificial turf. We answer some common questions below.
How Easy Is It To Clean?
Cleaning synthetic turf is easy! Leaf blowers work great to remove any leaves during fall and a quick spray with a hose helps rid your artificial grass of any lingering pet odors
How Long Does Artificial Turf Last?
The artificial turf we use is backed by a 15-year product warranty from the turf manufacturer. Artificial grass can last more than 20 years if cared for properly
Does Artificial Grass Get Hot?
While artificial grass can get slightly hotter than natural grass on very hot days, the turf remains safe to use as it does not get nearly as hot as concrete or other materials that become hazardous in the heat. Advances in artificial grass technology over the past 10 years has significantly improved its' ability to stay cool. Selecting a high-quality synthetic grass and more heat-resistant infill materials can help prevent your turf from getting too hot during the summer months.
Get An Estimate In Seconds
Want to know what the cost of installing turf strips is? Fill out a quick 30-second questionnaire and get your online quote instantly.
Links to the Blog
Learn more about artificial turf solutions below from our in-depth blog covering all of your in-depth questions.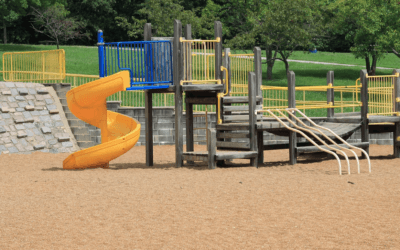 What could be better than an all-weather backyard play area? The kids get out of your hair for a while and you don't have to worry about where they are or what they're doing! The bad news is that the emergency room statistics for playgrounds in the Dallas-Fort Worth...
read more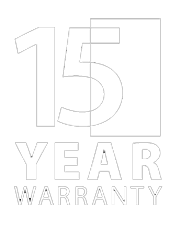 15 YEAR Product WARRANTY
We stand behind the products we use to bring you the best quality of artificial turf on the market. These industry-leading brands offer a 15-year manufacturer warranty that guarantees repair or replacement if your turf develops covered problems. We carry multiple levels of insurance and warranties with every installation so that you can be as worry-free as possible.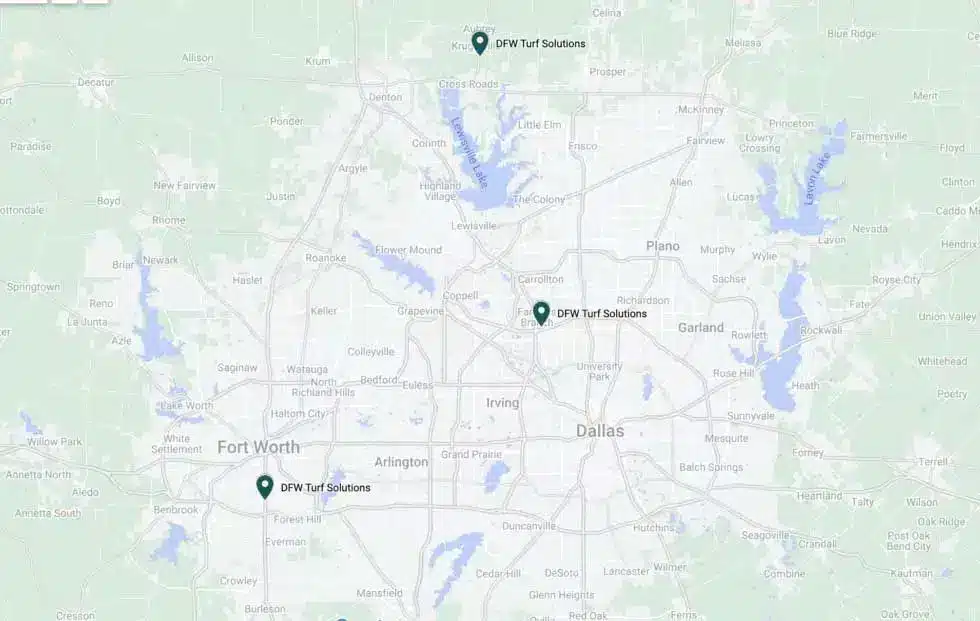 Service Areas
Looking for artificial turf near you? We service Dallas, Fortworth, and surrounding areas with premium artificial grass options. Choose your locations below.