Are you planning to install artificial turf for your home or business property? Be sure to understand what it takes to get the benefits that come along with synthetic grass.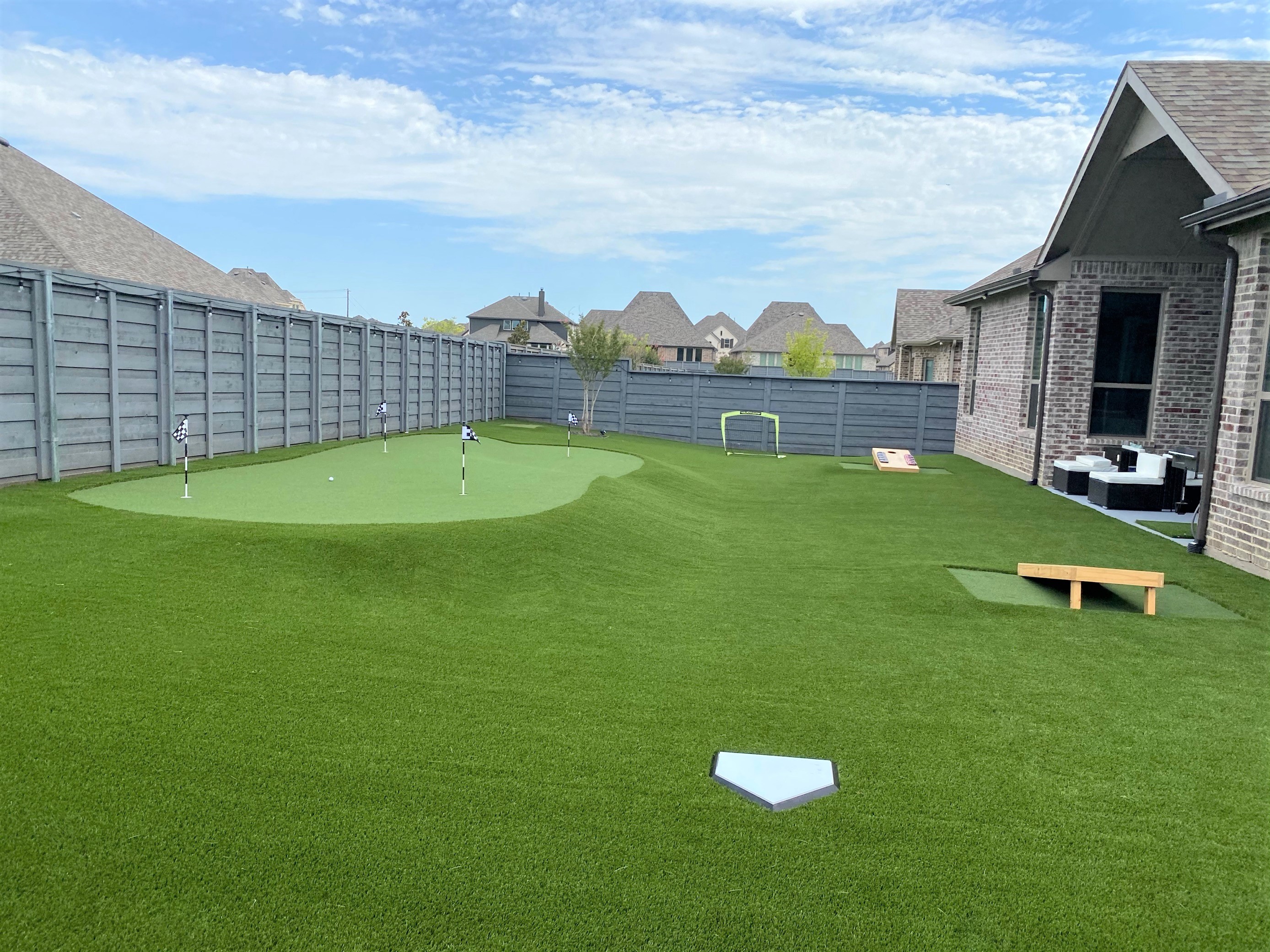 Curious to learn about how synthetic turf is installed? DFW Turf Solutions experts tell you 10 common mistakes to avoid to keep the artificial lawn going for long. So let's get started.
FAILING TO BUY THE RIGHT ARTIFICIAL TURF
It is one of the biggest mistakes property owners tend to make. We understand that the market is full of both cheap and expensive artificial grass products. The options can get overwhelming, and not investing in the right type can break your experience. Therefore, make an informed decision based on the purpose, budget, and overall appearance of the grass.
INVESTING BASED ON PRICES
Purchasing artificial grass based primarily on its price is not always the best decision. A cheap product may not be superior, and other times an expensive item might also not justify its cost. If you wish to buy a turf product that holds its wear, looks and feels reliable; discuss your options with our team and make an informed choice.
BUYING IN BATCHES
Another major mistake property owners make is to buy in batches rather than all at once. Batch buying might seem a sensible approach, but there are problems as well. You might find different variations of the chosen grass later on. This will eventually affect the appearance of your lawn besides its installation process. We take precise lawn measurements and determine how much grass you will require.
NOT HAVING PROPER DRAINAGE
One aspect that differentiates artificial turf from natural grass is its drainage. It's better and helps you enjoy the grass for much longer. What can hinder your experience is an improper drainage system that keeps the lawn from looking fresh, clean, and well-manicured. So choose the grass that offers exceptional trenching along with investing in a drainage system under the base that prevents water-associated complications.
BUMPY, UNEVEN SURFACE
Just imagine the sight of having an indoor flooring like carpeting that feels bumpy and looks uneven at several spots? Seems unpleasant, right? It's the same with an artificial lawn that hasn't been adequately installed and shows bumps or unevenness. To avoid having a yard like this, we assess the base and make sure there aren't any obstacles underneath. 
NO WEED PREVENTION
Artificial grass is known to deter weed growth, and that's what sets it apart from natural grass. But how does it restrict weeds from growing? We fully prepare your soil prior to installation to deter weed growth and educate you on weed remedies moving forward to maintain your new lawn.
NOT SECURING IT FIRMLY
One of the worst mistakes is an artificial lawn that isn't secured firmly. Not only will it make your yard look unattractive, but it's also going to turn out dangerous. Thus it's essential to fasten the grass tightly around the edges, so it looks neat and feels great in the long run. Our installation specialists use the latest technology to secure your lawn
8. INADEQUATE PLANNING
Look to professionals for installing your artificial lawn. They know their job thoroughly and can ensure the best results
9. NEGLECTING MAINTENANCE
Sure artificial grass doesn't need as much upkeep as natural grass, but neglecting the turf altogether would do more harm than good. There's no daily mowing, watering, fertilizing, and trimming required to keep it looking prim and proper. However, small routine efforts such as cross brushing will help extend the yard's life. Also, get rid of any debris, pet waste, and other accumulating contaminants. You've got a fantastic looking artificial lawn; make sure you take care of it too.
10. NOT CALLING DFW TURF TO INSTALL YOUR SYNTHETIC TURF LAWN!
LEVEL UP YOUR ARTIFICIAL LAWN WITH DFW TURF SOLUTIONS PROS
Installing turf at your property is a cost-effective, time-saving, and appealing way to have a manicured lawn throughout the year. However, a professional installation would help you achieve years of hassle-free beauty. If you are looking for a reliable service provider, DFW Turf Solutions has your back. We have the right products and services for you. Call us at 940-310-3263, and we'd help install your lawn with absolute ease and precision. We serve all the major areas in Texas, including Dallas, Addison, Richardson, Fort Worth, Plano, McKinney, Frisco, and Carrollton. Schedule a free consultation to get started right away.