Gone are the days when artificial grass was only thought to be suitable for sports fields, athletic facilities, gyms, walkways, and more. Today, even homeowners prefer using artificial grass over natural grass for various reasons.
If you ask whether synthetic grass adds value to your home or not, the most straightforward answer to the question is YES.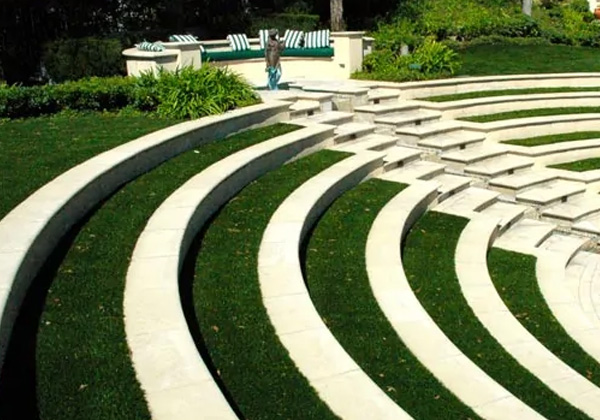 Artificial grass certainly increases your property's value, especially when to plan to lease or sell it further. After all, homeowners are always pleased and more attracted to value-added properties as these are aesthetically appealing and save their time and money. Besides, here are 7 reasons why artificial grass is an asset to your home:
ARTIFICIAL GRASS IS NO TO LOW MAINTENANCE
Preserving your natural grass garden can be a full-time responsibility. It requires year-round watering, mowing, fertilizing, and this does not seem to be a perfect solution for busy households. Another primary concern remains to be if kids or pets destroy your precious lawn. It is more hassle than the actual worth.
Thus, if you want to save your time, money, efforts, and resources, artificial grass can be your go-to choice. High-quality ones do come in a little expensive, but these are worth every penny. The grass remains intact, i.e., green and healthy, offering an aesthetical curb appeal and fresher space for your guests and family.
ARTIFICIAL GRASS REMAINS PERFECT THROUGHOUT THE YEAR
Keeping natural grass alive and hydrated, especially during summers, is quite a task. In winter, it is again a challenging chore! However, an artificial grass lawn will survive throughout all seasons.
No matter what climate it is or how extreme the weather conditions get – just wash off the grass with simple soap and water solution, and it will keep going for years! To know more, check out synthetic turf FAQs, and it will give you a better idea of how well the product can perform regardless of the seasons.
ARTIFICIAL GRASS IS ENVIRONMENT FRIENDLY
It may be artificial, but since the grass performs for decades without needing any maintenance products or tools, it does not harm the environment. You do not require gas or electronic lawn equipment for the upkeep. It helps you conserve water and not utilize more and more like natural grass.
Any kind of dirt, debris, or allergens can easily be swept away without employing any high powered tools. Simple booming does the job of cleaning your turf! You can choose recycled grass for an even more eco-friendly installation – this might as well be a lot cheaper for homeowners.
ARTIFICIAL GRASS IS DURABLE
Artificial grass lasts much longer than natural grass. You can sit, walk, and play on it without destroying its shape. Superior quality synthetic turf is also suitable for pets and kids without getting its blades or any other components ruined. Once a qualified installer has the grass installed on your property, you will not have to worry about its upkeep for at least 15 – 20 years at a stretch. This means, once you pay for your turf, you will have no troubles for quite a long time.
American-made artificial grass from DWF Turf Solutions promises to provide homeowners the peace of mind and years of life, transforming even a barren land into a livable space.
ARTIFICIAL GRASS IS ECONOMICAL
Artificial grass helps you save on your expenses besides your time and efforts. Once it is installed on your property, you won't have to invest in lawnmowers, weeding, watering, or other maintenance tools/ techniques.
All you have to do is a partner with a trusted synthetic grass company and choose the grass that suits your needs to eliminate the necessity to maintain the grass.
ARTIFICIAL GRASS IS SUITABLE FOR HEAVY USE
Yes, it is perfectly suitable for areas that have heavier usage. This is mostly where a traditional lawn would suffer, but turf remains intact. Installing grass is an excellent upgrade in play areas for kids, for example. It improves the aesthetics and cuts down any dirt or puddles from accumulating, hurting any occupants.
Another significant benefit is not getting stuck with ticks or fleas, which usually is the case if you have a natural grass lawn. Moreover, if pets urinate on the natural grass, you would eventually observe brown balding spots in those areas. But with turf, brown spots are no more a problem!
NEED TO INSTALL ARTIFICIAL GRASS IN YOUR HOME? WE ARE A RELIABLE ARTIFICIAL GRASS COMPANY IN NORTH TEXAS!
Your natural grass lawn may be a real pain. So if you wish to spend your weekends having a good time, relaxing all by yourself or your loved ones rather than watering, mowing, or weeding the grass, it may be time to consider artificial turf.
Turf is certainly an asset to your property when you sell it and also while you are still residing in it.
To sum up this blog, artificial grass is an asset since it prevents water woes, keeps allergens away, has a tough base for rugged use, stays green without needing any toxic chemicals, and requires no mowing, sunshine, and maintenance efforts.
You can now spend your time enjoying a lush green yard than maintaining it every other day. If you are looking to consider installing artificial grass in your home, the DFW Turf Solutions team can help! We are a certified synthetic grass company helping Texans over decades with their turf related needs.
We serve the whole of North Texas, including Addison, Carrolton, Dallas, Fort Worth, Frisco, Plano, and many other areas. Call us right away at 940-310-3263 to speak to our landscaping experts, or get a free consultation online.
Our skilled and qualified professionals focus on providing you guaranteed satisfaction, quality control, and aiming to conserve water with our specialized turf solutions. We are a trusted choice for most homeowners in North Texas. Allow us to help you with your unique needs too!
Also, if you are interested in more lawn and artificial turf tips and information, check out our synthetic turf blogs!